Here you will find the most up-to-date announcements from our local church.
by CGP on Aug.08, 2011, under Announcements, Prayer Requests
A day for prayer and fasting. Isaiah 58
In consideration of the current state of our world, the injustice and oppression of every sort that keeps people chained in darkness and unable to come to the light of God's truth, we are going to be fasting together on August 9, 2011 to ask for God's help. We will pray that God will shed his light on those who are stumbling, doubting, or fearful that they may gain discernment, courage, and wisdom to walk that narrow path leading to  eternal life. We will ask that God will remove any willful blindness and to enable us to walk a straight path in an increasingly corrupt society.
Read More...
Leave a Comment
:breaking chains of darkness, Church of God, cognanaimo, cogwebcast, deliverance, fasting, God's guidance, make straight paths, overcoming, Prayer, spiritual foundation, spiritual growth, strengthen the feeble knees, teaching truth, webcast
by CGP on Jul.03, 2011, under Announcements, Festival Information
Join us in the Okanagan
This year the Feast of Tabernacles 2011, Oct. 12-Oct 20, will be celebrated in Canada's "Napa Valley," at the city of Penticton in British Columbia's spectacular Okanagan region. This beautiful area has hosted the feast for many years.

For further information go to cogwebcast.com or Follow on Twitter @COGWebcast
Read More...
2 Comments
:cognanaimo, cogwebcast, Feast 2011, Feast of Tabernacles, Holy Days, Jeff Patton, Okanagan, Penticton, Succoth
by CGP on Jul.03, 2011, under Announcements, Archived Sermons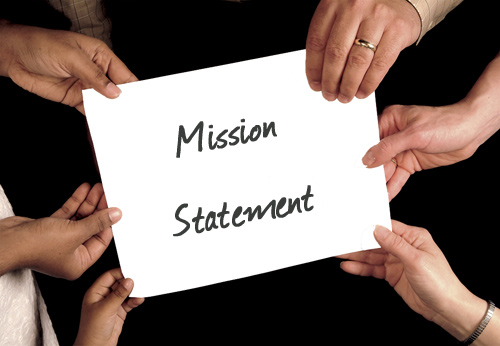 God gave the nation of Israel a job to do. They were not his "pet" people; they were called into a relationship with Him and given a very important mission. As Christians we as a group are also called to fulfill a mission and accomplish God's purpose. What is that mission? Jeff Patton examines the history of God's people to make plain God's mission for all those who live in covenant with Him.
Read More...
Leave a Comment
:Archived Sermons, cognanaimo, cogwebcast, covenant, Israel's job. Christian mission, Jeff Patton, justice, Lord's witnesses, mission statement, moral justice
by CGP on Feb.13, 2011, under Announcements, Archived Sermons
The Gospel Part III from Jeremiah Patton on Vimeo.
The good news of the Kingdom of God is a powerful message about a change in world government and how that transformation will take place. In a world full of corrupt and self-serving leadership the thought of a restoration of righteous leadership over all the earth gives every Christian hope.
Read More...
Leave a Comment
:Archived Sermons, cognanaimo, cogwebcast, Daniel's prophecies, good news, gospel, gospel of Christ, gospel of the Kingdom, Jeff Patton, kingdom, Kingdom of God, messiah
by CGP on Jan.16, 2011, under Announcements, Archived Sermons
Many people think of the church as a building, a service, a denomination or sect, but what does the bible say about the nature and function of the church? Jeff Patton explains the teaching of scripture. You may be surprised!
Read More...
Leave a Comment
:Archived Sermons, church, church Christ built, cogwebcast, ekklesia, Jeff Patton, kyriacos
by COG Nanaimo on Jan.13, 2011, under Announcements, Archived Sermons, Live Stream
Be sure to check out a preview of things to come with our new website at cogwebcast.com. You will be able to watch the live webcast at the same time @ 11:30 AM PST on Sabbath (Saturday). The webcast will work on both sites for now, and we have started archiving messages on COGWebcast. COG Nanaimo will still be available until all of the functionality of COG Webcast has been realized.
Thank you from all of us at COG Nanaimo
Read More...
Leave a Comment
by Jeremiah on Jan.12, 2011, under Announcements, Archived Sermons
The apostle Paul tells us in Hebrews that we will not see God unless we are holy. But what does it mean to be holy? And how can we become holy as God is holy? Jeff Patton takes a fresh look at the writings of the apostles and the connection between their teaching on holiness and the "holiness code" of the Hebrew scriptures.
Read More...
Leave a Comment
:Archived Sermons, cognanaimo, cogwebcast, holiness, holy, Jeff Patton, leviticus 20-26, nazarite, revelation 22, spiritual growth
by CGP on Dec.30, 2010, under Announcements, Live Stream
GOOD NEWS!
Our weekly Sabbath webcasts will be resuming this week!
Join us at 11:30 am, Saturday January 1, 2011 (Pacific)
In this coming year, where will your walk with God lead you?
We will examine the scriptures that give us wisdom for our life's walk.
Read More...
Leave a Comment
by CGP on Dec.25, 2010, under Announcements, Archived Sermons, Uncategorized
Greetings to our webcast brethren.
The meetings this past week with the CGI council representatives were enlightening. We now have a clearer understanding of the issues and the possibilities for the future. We will be discussing possible courses of action this weekend and drafting a response to the CGI council. Your prayers for wisdom and God's guidance would be greatly appreciated.
We will post the outcome of these discussions next week.
Thank you for your patience as we work through these matters in a calm and orderly fashion.
If you would care to watch a sermon from our video files this Sabbath you might consider a sermon about "Christianity is not Magic"
Play Sermon
Download
Read More...
Leave a Comment
by COG Nanaimo on Dec.11, 2010, under Announcements, Live Stream
December 11, 2010
Sabbath Greetings,
We will not be hosting a live sermon today, as we are still in the process of trying to resolve some challenges that the local church has posed. We at cognanaimo.org have asked our international organization, CGI Tyler, Texas, to help in this situation and a series of meetings is being held December 21-23 to assist us in coming to a resolution. They have asked that we not webcast until after those meetings. So in the spirit of cooperation we have agreed.
We would appreciate your prayers for a positive outcome to this challenge and that God's will be accomplished during these meetings. We value your loyal support and would encourage you to view one of the archived sermons this Sabbath. One appropriate to this time of year is: Here from Dec 19th 2009
We would also ask that you e-mail us at cognanaimo.orgATgmail.com with your suggestions for future sermon and bible study topics, so we can address your needs more effectively in 2011. Alternatively you can use the contact form on the Contact Us page.
Next weekend, though there will be no live sermon at our regular time (11:30 pst), we hope to offer a live chat session moderated by one of us on the topic of Christians and Cultural Holidays. We would like to discuss the biblical criteria a Christian should use in determining what occasions they should or could celebrate with other Christians or non-believers. We would appreciate having a variety of perspectives from viewers around the world, and your stories of the challenges you face in this regard, and how you have dealt with them.
Yours in Christ,
Jeff Patton
Read More...
Leave a Comment
:cognanaimo, contact us, feedback, Sabbath, suggestions, webcast
by COG Nanaimo on Nov.19, 2010, under Announcements, Archived Sermons, Live Stream, Prayer Requests
There will not be webcasting of a live service or bible study this Sabbath November 19-20. We hope you will take the time to profit from one of cognanaimo's archived sermons instead as several older ones have been recently refreshed. There is an important meeting of the Church of God International taking place this weekend in Cincinnati and everyone here at cognanaimo would solicit your prayers for God's guidance and inspiration for all the members of the Ministerial Council. We wish you all the blessings of God's peace and comfort on his Holy Day.
Thank you,
COG Nanaimo
Always remember that Jesus Christ, a descendant of King David, was raised from the dead. This is the Good News I preach. And because I preach this Good News, I am suffering and have been chained like a criminal. But the word of God cannot be chained. So I am willing to endure anything if it will bring salvation and eternal glory in Christ Jesus to those God has chosen. – 2 Timothy 2:8-10
God's truth stands firm like a foundation stone with this inscription: "The Lord knows those who are his," and "All who belong to the Lord must turn away from evil." – 2 Timothy 2:19 NLT
Read More...
Leave a Comment