Jeff was baptized in Jerusalem in 1973 and began his life-long commitment to walk with God. As a student at Ambassador College in Pasadena Jeff obtained a degree in Journalism while putting his skills into practice as a writer for the Portfolio and the Worldwide Church of God's (WCG) World Tomorrow, television broadcast…">

Read More on Cogwebcast.com or Follow on Twitter @COGWebcast
Jeff is an ordained elder in the Church of God and has served the brethren in Nanaimo for the past six years, first as an independent Church of God and later as a congregation within the Church of God International (CGI). Recent developments within the Canadian branch of CGI have led Jeff to form an independent web-based ministry, COGWebcast to further the preaching of the gospel and to serve the brethren that were being served on-line each Sabbath by the cognanaimo webcast. You can read Jeff's blog at www.theworldtomorrow.ca.
Jeff hopes to build working relationships with other like-minded brethren who hold to the doctrinal principle of Sola Scriptura, and have the zeal to reach out and preach the gospel to a new generation of disciples.
by CGP on Jul.27, 2011, under Jeff Patton
Cyprus Journal-Part 2
Monday—January 17, 2005

What a great day we had today. Last night we had a reasonable sleep, but there was a continuous "white noise" in the background that we couldn't avoid in our room. The pool's pump room next door made it seem as if we were berthed beside a ship's engine. The woman at the reception desk graciously allowed us to change to a different room: one that had a great ocean view. Ask, and ye shall receive! Why is man-made noise generally so annoying and disagreeable while the sound of the Creator's ocean waves crashing on the beach is relaxing melody to the soul? Here it was the month of January and I had the window open to listen to the ocean and the wind. It was a bit brisk, but not too cold.
Read More...
Comments Off
:Church of God, clean meats, cognanaimo, cogwebcast, cypriot meze, Cyprus, food laws, gentiles and the law, Jeff Patton, kosher food laws, Paul and Barnabas, Paul and the Law, striving over words, unclean meats
by CGP on Jul.18, 2011, under Jeff Patton
Cyprus Journal –Preaching the Good News
Sunday—January 16, 2005

We flew into Paphos, Cyprus, for our vacation about 8 o'clock at night in the midst of a winter storm complete with lightning flashes and blustery winds. After clearing immigration, the representative from the travel company cracked the expected jokes to the planeload of Brits about bringing in the bad weather so as to feel right at home. But then, maybe it was the five Canucks from British Columbia's Vancouver Island who squeezed on board that were responsible for what would be our typical BC January weather blowing off the Pacific Ocean—wet but rather mild temperature-wise.
It was thrilling to come to Cyprus despite our thunder and blitzen welcome and to be on the island anciently known as Kittim, the reputed birthplace of the fertility goddess Aphrodite.
So many exciting things happened here during the early days of the Church. It was here that a crucial opening act took place in the struggle for the hearts and minds of what passed as the civilized world—an ideological competition between a nascent Judeo-Christianity and the long-established, multicultural, pagan belief and philosophical systems of the Roman Empire. This island is where the apostles Barnabas and Saul launched their first missionary tour (Acts 13:4).

Perhaps the apostles chose Cyprus since it had been Barnabas' home and it was really just a short hop from Antioch where both men had been working as teachers for the Church (Acts 13:1). Then again, there were quite a few Jewish synagogues in Cyprus during the first century A.D. and it was to these Jewish communities, as well as to those in Antioch and Phoenicia, that many of the church members from Jerusalem had fled a few years previously following the persecution that took place after the deacon, Steven, was martyred (Acts 8:1 and 11:19). Cyprus was a place of refuge for the early Church.

Among their most precious possessions, the Judeo-Christian religious refugees took the Gospel of Jesus of Nazareth with them and began sharing it with others in the Cypriot Jewish community. Some of these Cypriot believers were probably merchants who regularly traveled the eastern Mediterranean trade routes. Whatever their means of livelihood, these Jewish believers began preaching the Gospel to Greek gentiles during a stopover in the nearby mainland city of Antioch. The results of their boldness were astounding: "The hand of the Lord was with them, and a great number became believers and turned to the Lord. News of this came to the ears of the church in Jerusalem and they sent Barnabas to Antioch… a great many people were brought to the Lord. Then Barnabas went to Tarsus to look for Saul, and when he had found him, he brought him to Antioch" (Acts 11:21-25 NRSV). Ironically the persecution carried out following the death of Stephen was with the assistance of the then unconverted Saul of Tarsus. There must have been some interesting opportunities for apologizing and forgiving as Saul met in Antioch and Cyprus some believers whom he had formerly run out of Jerusalem (Acts 8:1).

Now the real name of the apostle we know as Barnabus, whom the Jerusalem apostles sent to teach the new believers in Antioch and who recruited Saul of Tarsus for the ministry, was Joseph. He was a Levite and a native of Cyprus who in the earliest days of the Church had the courage to affiliate with the rag-tag band of assorted Galileans who were the disciples of the publicly condemned and executed Galilean "criminal," Jesus of Nazareth. Joseph helped bankroll the new movement at a critical point of time by selling some of his property on Cyprus, and for that reason the group nicknamed him "Barnabas, which means 'son of encouragement'" (Acts 4:36).
Jesus himself started the Church's tradition of sometimes giving his followers the various nicknames by which we most commonly know them today. He did this to highlight some defining personality characteristic of those called to be his disciples. Simon, the fisherman's son, was cast as "the Rock" or perhaps "pebble"—that is to say, Peter (Luke 6:14). John and James were humorously called the "sons of thunder" (Mark 3:17) for their willingness to call down lightening to fry a Samaritan village that showed their group a lack of hospitality. It was here in Cyprus that Saul of Tarsus began to be referred to exclusively as "Paul," a Hellenized version of the Hebrew name Saul (Acts 13:9). It was an attempt to sidestep the anti-Semitic biases of their Greco-Roman target audience.

The bus finally arrived at the Eleni Tourist Village and the five of us tumbled out tired but excited at the prospect of a week's adventure on this island of palms. We were starved, but the restaurant was closed. The only food the bar had to sell was ham sandwiches and potato chips. So, we made do with a few bottles of the local beer and crisps for a late night dinner. It was past midnight Cyprus time and we made quick work of crawling under the cool comfy sheets for a night's repose. Tomorrow would be a day of exploring the sights both modern and ancient. A week is a very short time but we would make the most of it to get to know the island and its people. I think to be effective evangelizers we must really know how the people we want to reach feel and think. We must speak and dialogue in their language and culture as Barnabas and Saul did.
Read More...
2 Comments
:Church of God, cognanaimo, Cyprus, evangelism, Jeff Patton, Paphos, Paul and Barnabus
by CGP on Apr.08, 2011, under Jeff Patton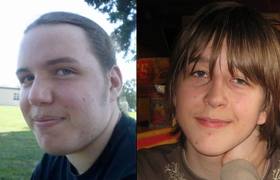 How do we, as a society, effectively respond to evil? This week the B.C. Supreme Court Justice Robert Johnston sentenced Kruse Hendrik Wellwood, 17, and Cameron Alexander Moffat, 18, to life in prison with no possibility for parole for 10 years. They were convicted by a large amount of grisly evidence and by the testimony of their own mouths.
What was the crime Wellwood and Moffat committed?…
Read More on theWorldTomorrow.ca or Follow on Twitter @COGWebcast
Read More...
Leave a Comment
:capital punishment, cognanaimo, cogwebcast, Jeff Patton, justice, murder, penal system
by CGP on Apr.03, 2011, under Jeff Patton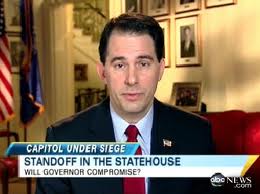 On Friday, April 1, 2011, the Wisconsin state governor Scott Walker signed into law an immensely controversial bill passed by that state's legislature the previous evening despite death threats, intimidation, and large demonstrations by organized labour supporters. The new law effectively puts this Midwestern state's public-sector unions on a diet of low-fat cheese at a time when many American states and municipalities are teetering on the brink of bankruptcy. The consequences of such defaults on state and municipal financial obligations would be profound…
Read More on theWorldTomorrow.ca or Follow on Twitter @COGWebcast
Read More...
Leave a Comment
:budget deficit, cognanaimo, cogwebcast, Jeff Patton, problem solving, theworldtomorrow, unions
by CGP on May.13, 2010, under Announcements, Articles, Jeff Patton
Your Roots Your Destiny
Introduction
Does God keep His promises? Would He be willing to have and maintain a close relationship with a human like me?
I don't kid myself about being holy or perfect. There are even those occasions when I feel rebellious or tempted. Sometimes I do my own thing and I don't want to listen to the Divine Authority Figure who tells me what is right or wrong. I admit it! There are moments when I think I know best and I behave like a spiritual teenager who won't pay attention to His heavenly Father's instructions. It seems as though I have to learn some things the hard way.
Read More...
Leave a Comment
:cognanainmo, covenant, destiny, Jeff Patton, spiritual roots
by CGP on May.07, 2010, under Articles, Jeff Patton
On a pleasant late July evening in Victoria, B.C. two years ago, 16-year-old Mark Arrieta pulled out a handgun at the strident urging of his 22-year-old "friend," Somphanvanh Chanthabouala, and shot at point-blank range three other young people, seriously injuring two while killing 20-year-old University of Victoria student Philbert Truong.
Read More...
Leave a Comment
by CGP on Apr.09, 2010, under Articles, Jeff Patton
During the recently completed Easter/Passover season there were a great number of headlines in the various media sources I was following about the latest episode of the Roman Catholic Church and the illicit appetites of its clergy for pedophilia. This time around the scandal of Catholic priests sexually abusing children was stunning Europe.  The media has been talking about incidents in Ireland and Germany where, it seems, some are questioning whether the current pope was actually involved himself in covering up some abuse cases that happened there, during the time he was in charge…
Read More...
Leave a Comment
:celibacy, cognanaimo, Jeff Patton, ministry, Paul's instructions, sexual sins
by COG Nanaimo on Mar.18, 2010, under Articles, Jeff Patton
If you believe mainstream economists, we are on the path leading out of "The Great Recession." But even if this is true, there are a whole lot of jobs in North America, millions of jobs that need to be re-created just to get back to pre-2008 levels.
Read More...
Leave a Comment
:business, employment, Jeff Patton, job equity, Paul, recession, unemployment
by COG Nanaimo on Mar.14, 2010, under Articles, Jeff Patton
"The right to liberty… guarantees a degree of personal autonomy over important decisions intimately affecting his or her private life. … The decision whether or not to terminate a pregnancy is essentially a moral decision and in a free and democratic society, the conscience of the individual must be paramount to that of the state." (Morgentaler et al. v. Her Majesty The Queen, [1988] 1 S.C.R. 30 at 37)
Read More...
Leave a Comment
:abortion, canadian-society, china, gendercide, immigrants, india, taxes, worker-retiree-ratio